WIN Bourbon & Beyond TICKETS!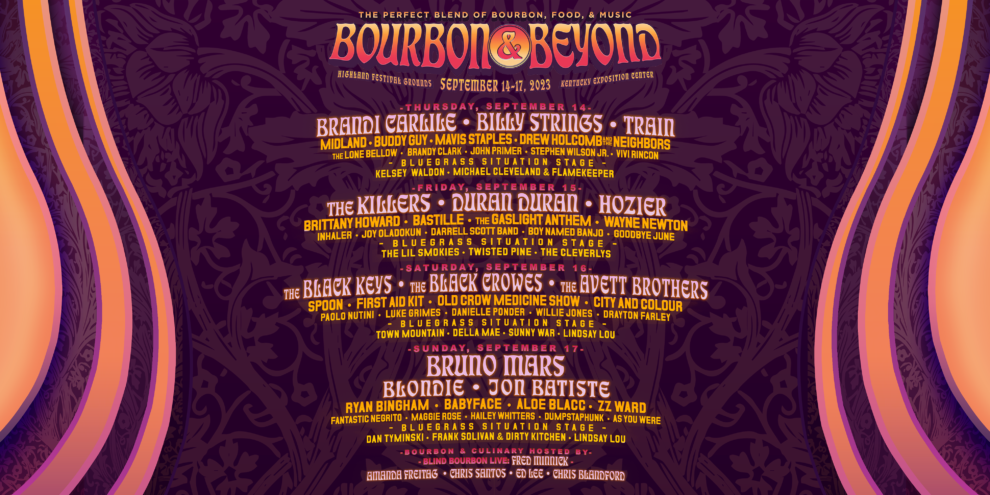 THIS SPRING "ONE SECOND TO WIN" IS BACK ON 96-9! ONE SECOND FROM ONE SONG IS THE "ELECTRIC" WAY TO WIN TICKETS FOR 2023'S HOTTEST CONCERTS, FESTIVALS, EVENTS AND MORE! ROUND 1 FEATURES TICKETS TO BOURBON & BEYOND, SEPTEMBER 14TH-17TH , IN LOUISVILLE! SEE BRUNO MARS, TRAIN, THE KILLERS, DURAN DURAN, AND DOZENS MORE LIVE IN CONCERT!
LISTEN WEEKDAYS TO PLAY ONE SECOND TO WIN…7AM, 11AM, 3PM AND 6PM ARE THE HOURS WE'LL ASK YOU TO CALL IN AND GIVE US THE ARTIST AND TITLE OF THE ONE SECOND FREE TICKET SNIPPET! A 100 PERCENT CORRECT ANSWER MAKES YOU A 100 PERCENT WINNER! ONE SECOND TO WIN IS ONLY ON ELECTRIC 96-9!
Anyone can play. Winners under 18 will have their tickets given to parent or guardian. General contest rules are here. Artist & title must match EXACTLY to win. Good luck!