Congratulations to all the Secret Sound CASH winners!!!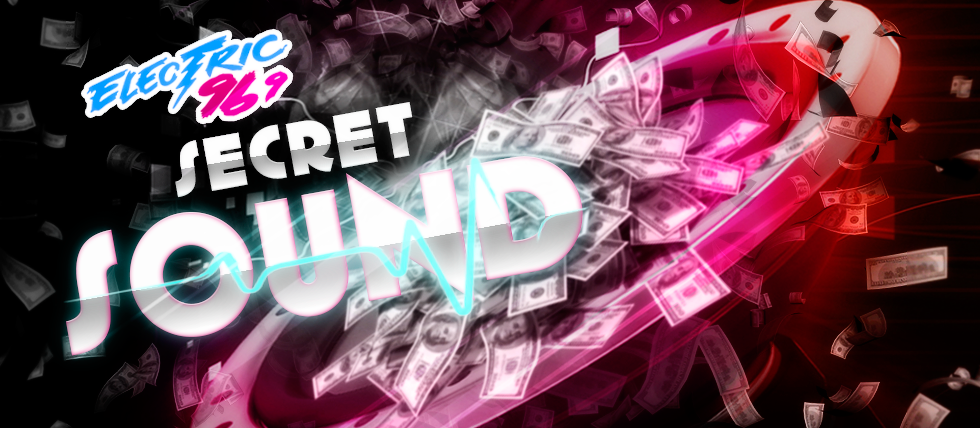 Contest Rules
All contestants must be 18 years or older
You can only win once for the duration of the contest
Your guess for the sound must be specific and correct to win the money. You can't be too precise. Electric 96-9 is the sole judge on what is specific, exact and precise.
No limit on how many times you can play each day. You just have to be the correct caller!
Failure of a telephone connection during play may eliminate that contestant, and another contestant may be designated. Electric 96.9 assumes no responsibility for technical, electronic, telephone congestion, hardware, software or network, computer or data transmission errors, malfunctions or difficulties of any kind.
Once we have a winner in each round, a new round with a new sound will start the next day. If we get a winner on a Friday. The next round starts on Monday.
Click here for our general contest rules.
You can send an email to pd@electric969.com if you have any questions about the Secret Sound contest.